This Ain't Maths Class
Programming is play
We don't run our Inventors Club like maths Class.  Kids spend long enough in school. At Inventors Club, Programming is play. Kids are free to share ideas. Show each other their work, or work together on projects.  We strive to make our lessons  engaging. Although kids will learn loads, our lessons are designed to hide the fact that they are actually working. We believe that laughter is the best route to learning. read more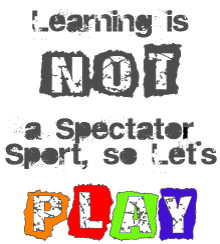 Computer Literacy is a Basic Skill.
More and more education experts believe that coding should be seen as a core subject like Maths and English. We agree. Although we focus on the fun in our classes we take teaching your children seriously, because we believe strongly in the advantages of computer literacy for kids. We put a lot of effort in finding creative ways to explain core programming concepts in child-friendly ways. read more 
Everything is Ready For You
Classes are taught on our machines specially configured with all the necessary programs, so students don't have to waste time with downloading and setting up programs. This means teachers can focus on teaching code.  But if students want to work on their code at home they can access their work from our servers. Course notes are also available online to our students. read more
Inventors' Club is a social enterprise that provides STEAM education for children. Our mission is to provide the skills and environment for young people to build self-esteem, resilience, and gain sense of accomplishment by playing with science and technology to create coding, robotics, engineering, art, and electronics projects. We aim to make learning science and technology engaging and give children a sense of technological self-efficacy.
Kid Focus
All About The Fun
It seems everyone, from former President Obama to Mark Zucherberg says kids should learn to code. They say it will make them smarter, help them with Maths, it will teach them to think in a methodical way, it will help them get a good job when they are older, it will enable them to become drivers rather than passengers in the technical revolution. We say your kids should learn to code because it is really fun. Inventors Club is all about the fun. Our curriculum is developed just for kids with the aim to spark excitement. Students make cool projects they can be proud of. We want our students a to be excited at what they are able to make, to thrill in their own  awesome ability. If they grow up to own a gazillion euro company, that it nice too.read more
Bring a Friend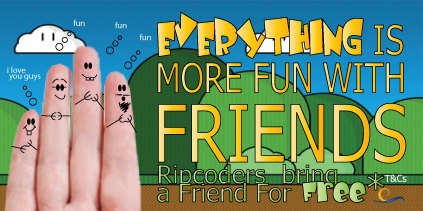 Everything is Better with Friends
Ask About Group Rates for friends and family